06 November 2013
Corona Ambassador Accomplishments – October 2013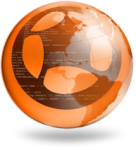 With the release of Graphics 2.0 and our new partnership with Microsoft, October was a very busy month! Our Ambassadors have also been hard at work creating Corona-powered apps, organizing events in their local areas, and sharing their knowledge with the community. Here's a recap of some of our Ambassadors' fantastic October accomplishments.
Austin, TX: Gerald Bailey represented us at the Captivate Conference, an annual event that brings together individuals in the film, music, mobile and video game industries to learn, engage and discover. Gerald shared a session entitled Tips for Indie Developers: Building Hits, Generating Revenue, where he provided information on publishing to multiple markets and optimizing mobile content. The presentation was such a success that Gerald was invited to present at a local Austin Meetup later in the month.
Boston, MA: Jennifer Looper of LadeezFirstMedia released a language learning app called Gabbler along with MathBrew, a Halloween math game, in response to NOOK's call for holiday apps. As the organizer of the Boston Corona SDK Meetup, Jen has been spreading the word about Corona in collaboration with Boston Indies, an umbrella organization for game developers in the Boston area.
London, UK: Stefan Nowak joined HelloMogo™ to focus on their AuthorMogo™ brand, a service for authors and publishers to deliver custom devotional and children's book apps. Their latest project is a revised version of Jesus Calling, the #1 Book App in the App Store. Stefan is also working on a follow-up to last year's holiday book app, Angel's Great Escape : A Christmas Story.
Minneapolis, MN: Peter Chang and his team won a Silver Award from Brandon Hall for having one of the best certification training programs in 2013. The team received the award for running a first-class corporate training program – a great skill to boast when championing Corona SDK to the developer community.
Philadelphia, PA: Greg Pugh of GP Animations is working on his next Corona children's book app, Maddie Bear's Birthday, with plans to the app for iPad, Kindle Fire, and even in print. You can follow his progress on Twitter: @MaddieBearBooks.
San Diego, CA: Mario Roberti has been spending his free time teaching kids how to code with Corona SDK. He's also working to get Corona introduced to Qualcomm's Hire-A-Youth staff and Internship team. Lastly, his marathon tracking app, Bibs, is celebrating over 15K downloads.
Springfield, MO: Richard Harris offered Corona Ambassadors a full page ad in App Developer Magazine so that our evangelists could show off their apps. How's that for Corona awesomeness?
Thanks to our Ambassadors, the Corona community is growing strong with over 300,000 developers worldwide! If you'd like to connect with an Ambassador in your area, please visit our Meetup groups and event calendar.