16 August 2016
Featured App: Return to Grisly Manor
Corona developers everywhere continue to impress us with their creativity. Even small studios are raising the bar very high with incredible games.
One studio that continually does amazing work is Fire Maple Games. Founded by Joe Kauffman in 2008, he eventually teamed up with Pat O'Loughlin to build their first mobile adventure game, The Secret of Grisly Manor.
Return to Grisly Manor is a sequel to Fire Maple Games' original hit which was originally designed to run on an iPhone 2G with a slow processor and limited memory. At the time, the largest app you could download over-the-air (OTA) was 20 MB. This sequel chimes in with over 2100 art assets, 320 Lua files, and 325 sound effects. With advancements in mobile hardware and removal of OTA size limits, Return to Grisly Manor is able to weigh in at four times the size of the original. All of this means that Fire Maple Games can leverage stunning images which drive amazing visual storytelling.
Since the original Grisly Manor, Fire Maple Games used Corona to produce two other outstanding adventure games. The Lost City was even more successful than Grisly Manor and it achieved the #1 paid app ranking in most countries. The Hidden World was also a commercial success, but it didn't quite rise to the level of their previous games.
"We decided to regroup and focus our efforts, and make the next game our best, most ambitious game yet," said Kauffman.
Return to Grisly Manor is quickly climbing the charts and getting many 5-star reviews. Just recently released in the App Store, the game already ranks in the top 20 in several countries as well as in the top 10 for both Games/Family and Games/Adventure. On Google Play, Return to Grisly Manor has a 4.9/5 rating with over 70 5-star reviews. It's also rapidly climbing the Amazon Appstore charts.
Some history
Kauffman has long had a passion for adventure games going back to the late 1970s. He has been building adventure games since he was 12 years old, starting on a classic Macintosh with 128 KB of memory. "I want to share the joy that those games brought me with other people," he added.
Joe and Pat both attended Millersville University in Pennsylvania where they studied fine art. Joe went on to work for Berkeley Systems on their popular screen saver software, but his love for games continued to fuel his imagination.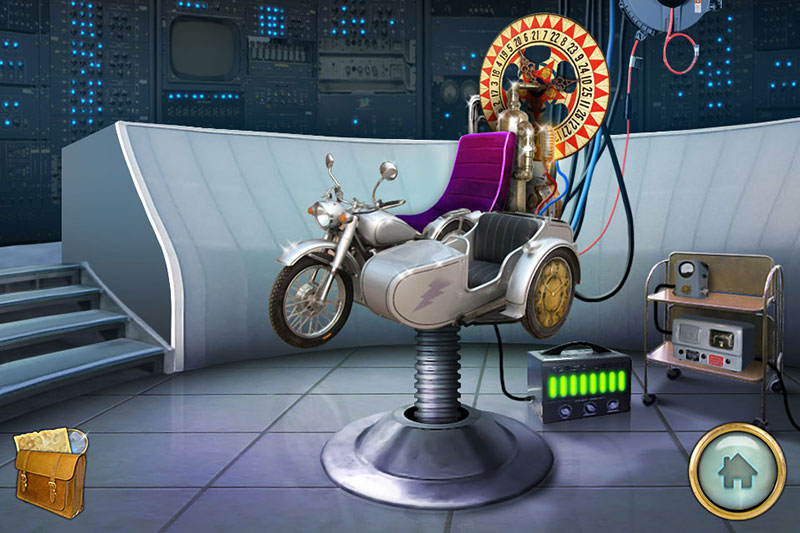 Kauffman found Corona shortly after Adobe switched Flash from ActionScript 2 to ActionScript 3. "I worked as a Flash developer for many years. I loved it. I was able to create anything I could imagine. When Flash switched to AS3, I felt sort of lost. I wasn't able to do as much as I could before and it lost a lot of its fun," he says.
"Corona was a revelation. It has the fun and ease of use of ActionScript, but it is lightning fast on mobile devices. It honestly feels like home. I can create anything I can think of. It's wonderful," he continued.
Conclusion
Return to Grisly Manor is available on the Apple App Store, Google Play, Amazon Appstore, and Mac App Store for $2.99.
Fire Maple Games and their adventure titles are a great example of using Corona to achieve success. All you need is an idea and a passion to get started. Take a moment to visit the Corona forums and congratulate Joe and Pat on their wonderful new title!