09 December 2016
Corona Marketplace – Recent featured products
If you haven't peeked into the Corona Marketplace recently, it now offers dozens of plugins and assets, from art packs to audio tracks to useful utility plugins. Periodically, we will highlight a few exciting products which can help you develop your dream app using Corona.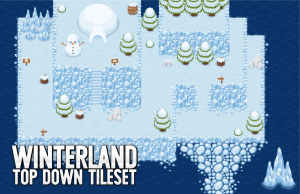 This asset pack contains tiles to create a map for top-down games with snow, glacier, arctic, ice, and winter land themes. It's very suitable to create RPG games but also can be used for RTS, strategy, tower defense, top-down shooter, and every other genre that uses top-down or bird view perspective.
This plugin allows you to get all contacts on iOS and/or Android, a feature which can be extremely useful for business or utility apps that need to interact with the user's personal contacts. Check it out!
PlayFab is the unified backend platform for games — everything you need to build and operate your game, all in one place, so you can focus on creating and delivering a great player experience.