29 December 2016
Featured App: Grandma's Great Gourd
We love to hear about Corona-built apps being recognized or featured in special ways. In this recent case, Corona ace Jason Schroeder has developed an interactive book titled Grandma's Great Gourd. Of course, it's also a game!
Grandma's Great Gourd is a tale of a spunky grandma who hides inside a giant gourd to fool dangerous wild animals in the forests of Bengal. The interactive book has been featured as high as #3 in the "Kids Apps & Games We Love" in the U.S. App Store. In the Canadian App Store, it climbed to #2 in the "Best New Apps & Games" category and it was also featured in Apple's "New Apps We Love" category.
As if that's not enough to be proud of, it was recently promoted on a digital billboard in New York City's Times Square!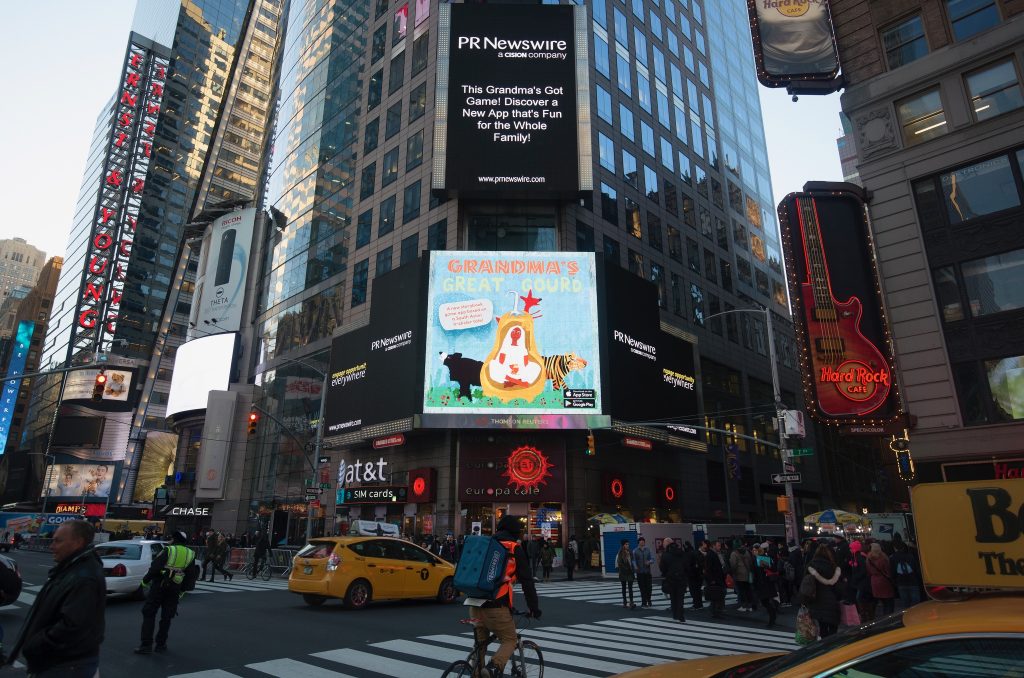 The game is available for iOS and Android for $1.99.