21 February 2017
Featured Game: Arrows & Sparrows
From Angry Birds to Tiny Wings to Flappy Bird, birds are among the most popular character type in mobile games. Perhaps it's because they can be given humorous expressions or because they can be animated in interesting ways.
Today we feature Arrows & Sparrows, the next comical, action-packed incarnation of the "bird game."
Conceived by Srinivasu Chinta, the mind behind Bit Craft Studios, this addictive Corona-built game lets you use an arrow launcher to destroy various onslaughts of birds as they try to raid the local waters for defenseless fish.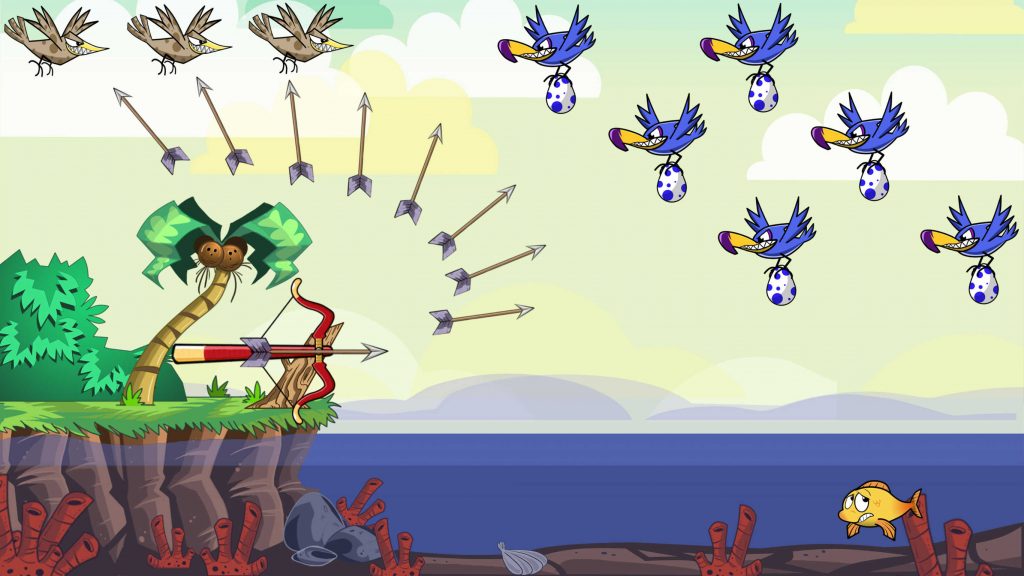 Arrows & Sparrows is available for free from the Apple App Store, Google Play, and Amazon. Check out this great example of what you can build using Corona!