23 March 2017
Featured App – QuizTix: Animal Pics
Long time London-based Corona developer QuizTix is at it again with the next installation of the quiz-based series, QuizTix: Animal Pics. This time you get to test your knowledge by answering questions about various photos of animals. The game capitalizes on incredible photo imagery across 18 categories.
As you successfully answer questions, you unlock achievements and start populating your "wildlife park," a compilation of animals. You can also spin a prize wheel to earn bonuses, compete with your friends, and even ask for help on social media.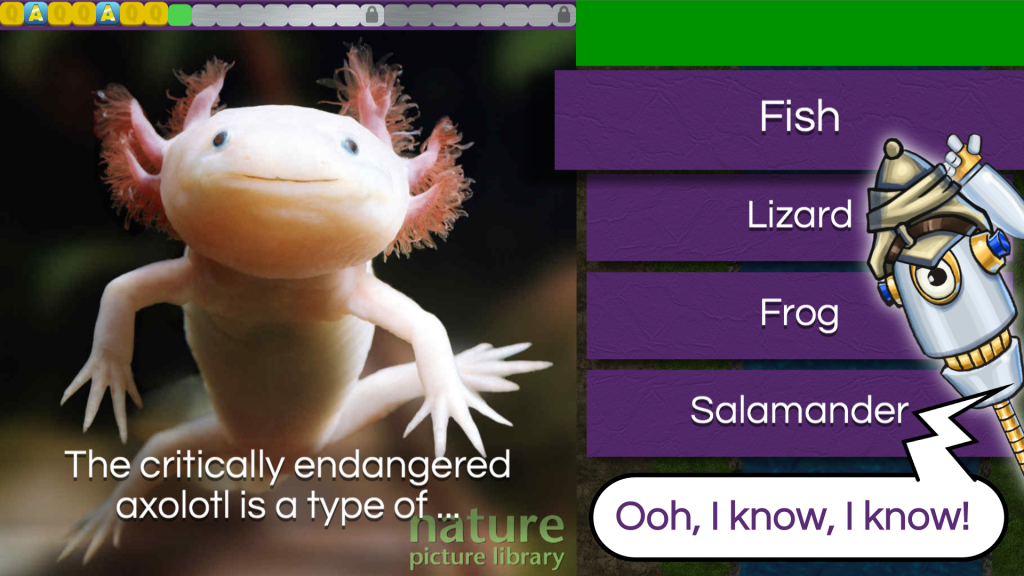 QuizTix: Animal Pics has been featured in both Google Play and on Amazon Fire TV. It's available for free with in-app purchases on the Apple App Store, Google Play, and Amazon Appstore.