28 April 2017
Corona Marketplace – Recent featured products
If you haven't peeked into the Corona Marketplace recently, it now offers dozens of plugins and assets, from art packs to audio tracks to useful utility plugins. Periodically, we will highlight a few exciting products which can help you develop your dream app using Corona.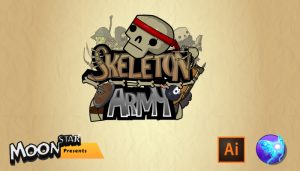 Unleash the undead! This character pack includes a bundle of skeleton characters — warriors, archers, wizards, and more — suitable for side-scroller/platformer games.
The Image to Text plugin, courtesy of plugin wizard Scott Harrison, allows you to use OCR (Optical Character Recognition) to get text from an image.
"We need guns. Lots of guns." –Neo (The Matrix). If you need lots of gun sounds for your game, the Gun Sound Pack meets that need with 266 professionally-designed gun sound effects!