01 September 2017
Corona Marketplace – Recent featured products
If you haven't peeked into the Corona Marketplace recently, it now offers dozens of plugins and assets, from art packs to audio tracks to useful utility plugins. Periodically, we will highlight a few exciting products which can help you develop your dream app using Corona.
The Mobile Game audio pack includes 578 game-ready audio assets, inspired by popular best-selling mobile games, giving you sounds that you can quickly implement inside any game to give it a familiar "hit app" feel.
The S3 Lite plugin lets you add secure file transfers to your Corona applications and games using Amazon S3 (Amazon Simple Storage Service). Amazon S3 makes it simple and practical to collect, store, and analyze data — regardless of format — all at massive scale.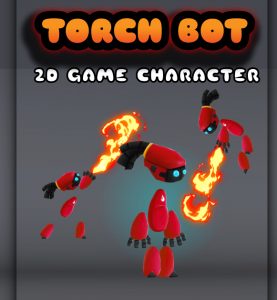 Torch Bot is a 2D animated character designed for runner games, side-scrollers, arcade games, and more! 13 stunning animations at HD size with animations as transparent .PNG exports, as well as .PSD and Spine files for editing.