22 December 2017
Happy Holidays from Corona Labs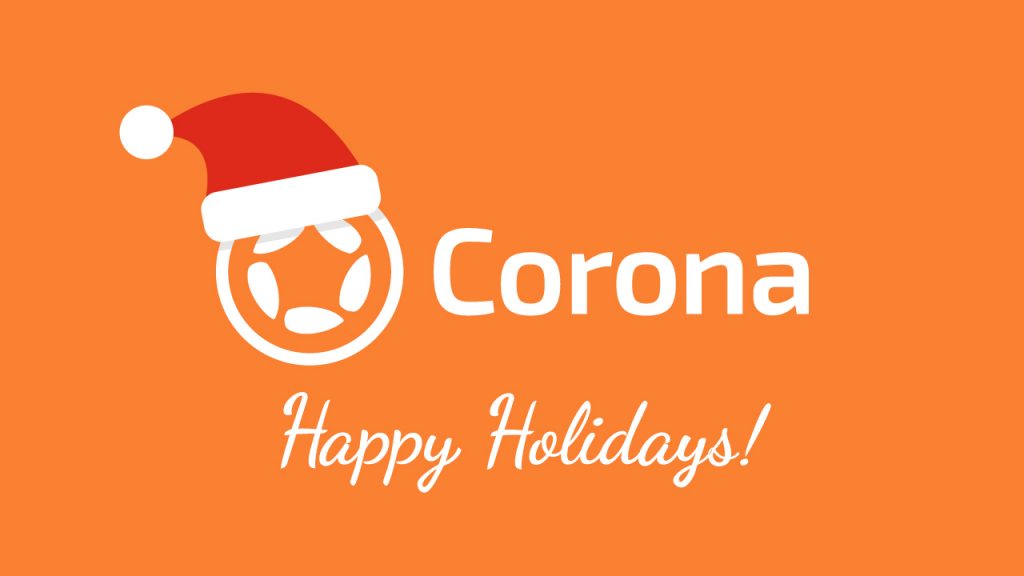 Corona Labs would like to take a brief moment to wish everyone worldwide a Happy Holidays. We have had a great year and have added many new features to the Corona suite of tools:
Make Corona Enterprise free by merging it with Corona SDK into one product (Corona)
Made Corona Native available for Windows developers
Paid Facebook Audience Network (FAN) plugin and AppLovin without revenue share, to complement the free FAN and AppLovin plugins
Make the Welcome Window more useful with better access to the Marketplace, documentation, and more
Update our website
Modernize Corona Simulator for Windows
Add support for CoronaBuilder to download plugins for native users
Calendar plugin
Begin working on Marketplace 2.0
Resume HTML5 development
Improve tvOS support (add missing features like IAP and Game Center support)
We are happy that you've chosen Corona as your favorite development tool, which makes us a worldwide company. Our team is located in various countries as well, and as such we will be taking some much needed time off to spend with family and friends. We may not be able to respond between December 25 and January 8.
We wish you the very best for the rest of 2017 and a very successful 2018!