28 December 2017
Featured Game: Triogical
Triogical is a puzzle game from Jealogic, a two person studio located in France. The game is based on three wizards with different powers that can collect gems, move objects and destroy objects. You move from puzzle to puzzle solving each one using a combination of the wizards powers.
The game features several castles to explore, with about fifty levels each. Your goals is to try and clear each level in as few moves as possible to collect the most stars. Earn enough stars to unlock other castle islands. Each castle has even tougher objects and more ingenious puzzles to solve.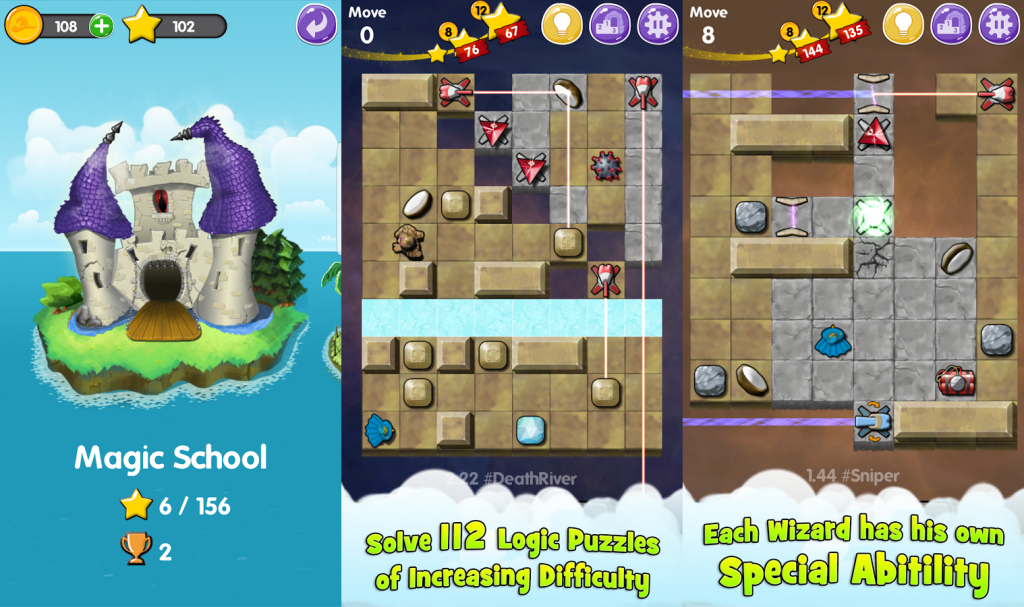 Triogical is available on Apple's App Store and Google Play for free and contains in-app purchases.