07 February 2018
Featured game: The Guides Axiom
In 2015, Kansas City developer Kevin Bradford and art director Luke Lisi put out a beautiful puzzle game The Guides. The Guides received high accolades from many including Apple's "15 Most Mind-Bending Puzzlers" and CNET's "Best Mobile Games of 2015".
The team has followed this hit up with a sequel The Guides Axiom.
It has over a million downloads and has been featured in Apple's "New Games We Love" category and Google Play's "New Indie Highlights" category just after its release in September, 2017.
It's a beautiful, well-crafted game that provides the player various puzzles to solve and ciphers to decode, presented in unique and challenging ways. The game contains over 50 meticulously-designed challenges with more on the way. It also features nonlinear game play allowing you to explore the game at your pace and interest.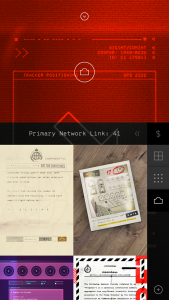 Luke and Kevin hate "pay to win" games, so they have set up a unique support system based on how much you like or love the game as well as being able to buy "hacks" to help when you get stuck. The Guides Axiom is available on Apple's App Store, Google Play and Amazon as a free download.