29 October 2018
#madewithcorona: Mission Me!
Periodically a game comes along that breaks out and does something different. Corona Labs would like to introduce you to Mission Me by Sillysoft Games. Mission Me is a lifestyle game.
In this game, you get missions that you frequently have to do in real life and may require you to get off of your device for a while to accomplish. As you complete missions, you gain experience and move up to more missions. Example missions include things like "Clean up your desk and add a decoration" or "Say something nice to a cashier". You start with "Self" missions and move to "Family" missions and so on.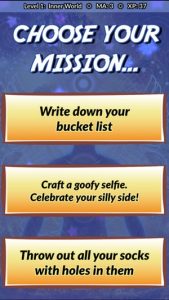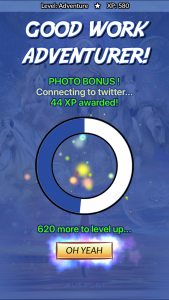 This game is engaging and helps you with your own self-esteem. The game is available as a free app on Apple's App Store and Google Play. Check it out! If you want you can leave feedback to the developer in our Community Forums!