25 February 2013
App of the Week: Space Missile Command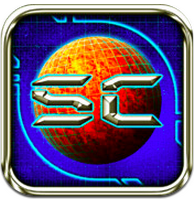 While our last space-themed App of Week was the lovably quirky Aliens Abducted game, this week's selection is an action-packed adventure for shooter game fans. Space Missile Command was recently featured in the US App Store's "What's Hot" category and is quickly rolling in glowing reviews.
A brilliant mash-up of the classic Asteroids and Missile Command games, Space Missile Command challenges you to stop an asteroid invasion from destroying sacred planets.To blast the waves of asteroids and protect planets, you navigate a joystick around the screen and fire away. As you earn scores of points and power-ups, you'll climb the officer ranks from a 2nd lieutenant to a four-star general. Beyond the rock-solid gameplay, the classical soundtrack and stunning special effects enhance the game to create an addictive experience.
Space Missile Command is offered in a free light version, as well as $.99 download from the App Store, for advanced gameplay and additional levels.