08 April 2013
App of the Week: Spelling Test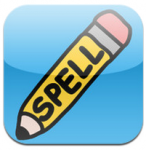 At Corona, we're always keen on educational apps that make learning fun. In the case of Spelling Test, parents can create personalized exams that coincide with a child's spelling words from class.
Developed natively and released for iOS over two years ago, Spelling Bee's creator wanted to take his app cross-platform, to allow more users to enjoy the learning experience.
Turning to Corona SDK, Fun Exam took advantage of the engine's stellar cross-platform capabilities and ease of use.
Using Spelling Test, adding words, taking tests and seeing my scores was a breeze. I started by creating a "zoo animals" list and adding a short list of words to the collection. After typing in an individual word, for example "chimpanzee," I recorded myself saying the word. Once I was ready to put my spelling skills to the test, I listened to a recording of each word and then typed it out using the app's keyboard. Though, I should note that the app is best suited for parents to create a word list for their child, it never hurts to brush up on spelling as an adult!
After I completed the exam, I checked my score – it indicated the words I got right, and those that needed some practice. For parents looking to reinforce tough vocab words, this report is a great way to track a child's success.
Spelling Test's bright UI and ease of use makes a potentially tedious lesson enjoyable. And that's exactly what parents look for when investing in educational content. Check out Spelling Test for iOS, Android, Kindle and NOOK.