15 April 2013
App of the Week: Stay Alight!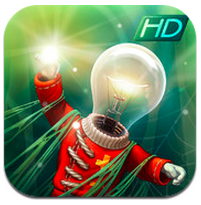 Created by Russia-based Wyse Games, Stay Alight! is a stunning new physics-based game for iPad/iPhone. Within a week of launch, Stay Alight! rose to the App Store's Top 10 of puzzle and arcade game in five countries. The game's allure lies in the captivating gameplay and the gorgeous, highly detailed graphics. Each level also provide a host of unique features, from the beautiful music, to the unique movements and sounds of the characters.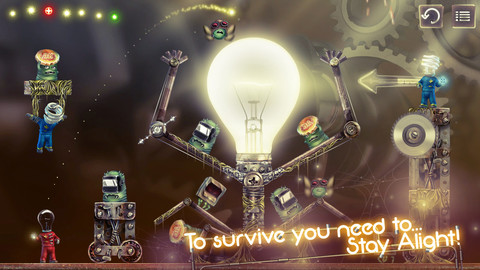 In the opening scene of the game, players are shown a world filled with garbage, pollution and destruction. In short, microbes have captured the planet and it's your job destroy them. Making use of physics-based game mechanics, you're given power balls to complete levels by eliminating a slew of microbes.
Each level provides a set number of energy balls and the challenge is to use your weapon strategically so you don't run out or balls. By aiming a light ball at boxes and barrels in a level, you can eliminate multiple microbes at one time. When hit, these objects roll and bounce towards the monsters and instantly destroy them.
Whether you're a fan of graphical games, or if you love puzzles and arcades, Stay Alight! is sure to capture your attention. Check out Stay Alight! on iTunes for just $0.99.
Honorable Mention
Hideout: Early Reading
Developed by Brigham Young University, a Corona Labs educational partner, Hideout: Early Reading teaches children to read through a series of interactive activities. Emphasizing letter-sound association and word repetition to enhance the reading experience, Hideout: Early Reading has already earned a 5-star rating in the App Store. The app's vibrant illustrations, positive messages, and catchy music are nothing short of impressive. Download Hideout: Early Reading as a free app for your iPhone/iPad.