27 May 2013
App of the Week: MixUp DressUp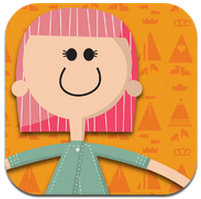 While children may love dressing up their dolls, many parents are hesitant to clutter their closets with a variety of miniature outfits. MixUp DressUp brings a favorite children's pastime – doll dress-ups and fashion shows – to mobile, allowing children to create stylish outfits and characters with the swipe of a finger. Available on the App Store, the endless possibilities for customization in MixUp DressUp make for a super fun dress-up experience for children in the digital age.
In MixUp DressUp, the fashion models are split into three horizontal panels, allowing children to play lead designer. To change a model's face to reflect different ethnicities, and to switch up her articles of clothing with items ranging from dresses to shoes to everything in between, you simply need to swipe a panel. After picking out the perfect outfit, you can select a background for the character, from options including a castle scene, polka dot wallpaper and more. If you'd like an endless closet of possibilities for your doll, you can purchase the Spring 2013 Collections' 3,300 possible outfits for just $0.99.
By far, my favorite element of the app was the ability to create customized voice recordings. MixUp DressUp allowed me to record my own voice with encouraging comments that got played back to me each time I created a new customization on my character. This fun (and free!) download for iPad/iPhone is a great alternative to traditional doll dress-ups; highly recommended for young children.