06 June 2013
Guest piece: SponsorPay Meets Corona, and Revenues Soar!
Projjol Banerjea is VP Marketing & Business Development at SponsorPay, the world's leading value-exchange advertising platform. He oversees marketing, including online/offline presence, PR/communications, industry relationships and market research, as well as strategic business development, presales and sales support.
SponsorPay is one of our inaugural Corona Plugin partners, which are available for all Corona SDK developers. For more info please see the SponsorPay plugin documentation. Read on for more information about SponsorPay's great monetization services for mobile developers.
---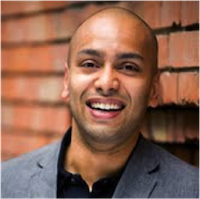 At SponsorPay, we strive to be the number one monetization partner in the market. That's why we're so excited about our new partnership with Corona Labs!
Our value-exchange advertising platform brings advertisers and developers together for mutual benefit. It drives the monetization of premium content on platforms such as Facebook, iOS and Android through brand engagement, user acquisition and direct response ad campaigns.
Our innovative monetization products include BrandEngage®, our social video and engagement advertising product, and our Mediation Platform which gives publishers access to campaigns from top ad networks, DSPs and agencies worldwide, as well as our direct sales teams in the US, Europe and Asia.
The industry we move in is dynamic and fast-paced with two-digit growth, especially in gaming and mobile. The average daily time spent on mobile (117 minutes) has now surpassed TV (98 minutes) whereas the digital games market grew by 39% between January 2012 and January 2013.
A great example of the effectiveness of our solution is the engagement campaign we ran with Coca-Cola across several platforms, including mobile. Gamers could watch a video ad from the Happiness Truck campaign and share it on Facebook. The result: more than 150,000 completed views and a 63.7% share rate. We've run similarly successful BrandEngage® campaigns with other premium brands such as Volkswagen, Warner Brothers, McDonald's and Domino's.
We're incredibly proud to be the first and only offer wall and rewarded video provider partnering with Corona Labs, and look forward to working with them to empower developers with a more seamless and effective monetization experience.
Interested in learning more? Get to know us better by reading our blog and following us on Twitter. If you have any questions, please contact us directly – we'd love to hear from you!