28 August 2013
Guest Piece: Columbus Little – Crowdfunding 101
Philip and Tobias Schneider are the creators of Columbus Little, an app that lets kids discover the world in a playful way. Philip and Tobias are currently running an Indiegogo campaign to raise funds for Columbus Little.
This is the second piece in a two-part series on crowdfunding an app. The first piece covers turning an app idea into a working prototype, while today's piece covers the campaign itself.
---

A few months ago we had a great idea for an app, built a business model around it, formed a team and started app design and development. You can read about our experience in our first blog piece.
Over the course of three months we built a great prototype that implemented about 60% of the final app. But finishing the details, doing beta testing, adding professional sounds and marketing the app requires money. In this article, we'll share some lessons learned from crowdfunding our app.
Funding a startup
There are many ways to fund your startup. A very common method is bootstrapping, or using your own savings and getting help from family and friends. While some personal investment is always necessary, this can be quite risky. You're already forgoing potential income due to the opportunity cost of investing your time, so you need to consider if you want to invest your savings as well.
Entrepreneurs also often seek the help of angel investors that specifically target startups in the very early stages. However, these investors often aren't interested in providing small investments less than $100,000 or even $500,000 USD. The relatively small sum you may need to develop an app – let's say $10,000 – is often below their radar.
Moreover, the major disadvantage of working with investors is that they usually expect equity in your company. As your business starts to scale, this may lead to some problems. For example, in Berlin there are a number of incubators that demand up to 30% of your company for just $30,000 in funding. It's your job to determine if giving up the control and stake of your company is worth that initial investment.
Finally, there are a variety of government programs to increase entrepreneurship. In Germany for instance, the EXIST program supports founders with a salary of about 2000 EUR after tax for 12 months plus some material expenses. They do not require an equity stake but have a rather complex and time-consuming application process that would have required two months of work for our project.
Luckily, a new form of funding has become very popular in recent years: crowdfunding. With crowdfunding, anyone with an interest in your project can help with funding by purchasing your product upfront before you launch. This is a great approach when you're looking for a small amount of funding, without having to give away equity. To be successful with this approach, it's important to take the time to set up a high quality campaign.
Setting up your crowdfunding campaign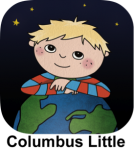 There are many crowdfunding websites including Kickstarter and Indiegogo. While Kickstarter is the most popular, we worked with Indiegogo for two reasons. Firstly, Indiegogo is available in Germany, as opposed to Kickstarter, which is limited to UK and US campaigners. Secondly, Indiegogo offers the possibility to use a flexible funding goal so that you can receive donations even if your target amount is not reached.
The optimal target goal for funding is quite hard to determine. We believe it is best to aim for a realistic amount of money that will enable you to do what you want to do – no less and no more. In our case, we went with a flexible funding goal that would enable us to complete the project and head to market. We determined that if we reached only a portion of our goal, we would concentrate on the most important elements of the app, and get it ready for release.
The optimal starting point of a campaign can be hard to determine. We started our campaign once we were about halfway done with the app. Before starting the campaign, you should have a working prototype to show so that you can truly communicate your idea and generate interest within your community of funders. However, you should also leave some tasks to complete once the campaign is over.
Campaign description, video, and perks
The video is the most essential part of a campaign. It has to explain the most important aspects and show the prototype. We used a DSLR to film and Adobe Premiere to edit the video. We tried to show as much as possible in pictures and videos so that people could understand the project quickly. We also showed the development team so that people could see who they are giving money to. Lastly, in the description, we addressed why the project is important to us.
Columbus Little from Columbus Little on Vimeo.
If you crowdfund an app that will later sell for a few dollars, the majority of crowdfunding money will not come from upfront app purchases, because you are unlikely to find thousands of backers. The money will come from people buying your other perks, or unique products that you sell for higher funding amounts as a sign of gratitude. It is key to define alluring perks at various price points and calculate the margin. In our case, we designed various perks between 5 and 500 EUR – some for the backers' children, and some for backers' without kids (for example, a t-shirt and chocolate).
Campaign marketing
Marketing is the hardest part of the process. We aimed to be present on all channels and promoted our campaign in as many places as possible, on Indiegogo, our company website at zestlab.net, ColumbusLittle.com and social media channels such as Facebook and Twitter.
We also contacted all our friends and encouraged them to tell their friends about the project. In general, about 30% of crowdfunding campaign funds come from personal contacts. We also tried to mix global marketing and local marketing into the process. We didn't have much success with the marketing firm we hired, however we did purchase some semi-effective Facebook ads and discovered that you can buy "likes." However, you should be wary of this as there is a huge difference between liking a page and actually backing the campaign. For local marketing we did it the old-fashioned way and we spread flyers around Berlin.
Lessons learned
One major lesson we learned was that we should have had all the marketing ready before launching the campaign. We did that far too late – for example, the flyer was printed two weeks after the campaign launched. We also found it more challenging to market a crowdfunding campaign for an app versus a physical product.
That being said, we are quite happy with the success of our campaign. We definitely reached the most important goal: We will now be able to finish the app and release it this fall. While we wish that more people found their way to our campaign, we're thrilled to be able to finish the project with the money we've raised.
There are of course many more details to successfully developing and crowdfunding an app, but we hope to have covered some of the most important lessons we learned in our journey so far. We look forward to our next big milestone – releasing the app this fall.