28 October 2013
App of the Week: Ruffl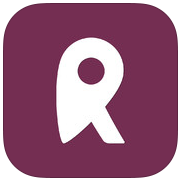 Ruffl is a real-time restaurant discovery and reservation app for hungry Londoners and travelers. The app boasts partnership with more than 450 London-based restaurants to connect diners with open tables at restaurants.
The concept is simple: Ruffl recommends five nearby dining spots with availability, based on the size of your group and the approximate amount you're willing to spend. Restaurants are motivated to deliver great service and satisfying food, as diners are asked to rate the establishment following the meal. The better a restaurant's reviews, the more likely it is to show up in the search shortlist in the app. Diners can also enjoy special offers and perks such as a free glass of wine for booking a reservation, and restauranteurs can fill empty tables by attracting nearby customers.
Ruffl's lead developers – Jérôme Zattoni and Andrew Mackrodt – enjoyed a speedy development cycle with Corona Enterprise and launched to the App Store on Tuesday, October 22. Co-founder and lead designer Laurence Carver explained, "Retrieving a quick and accurate geolocation is instrumental to Ruffl. Corona provides an easy to use location library which helped speed up our development." When asked about the team's decision to build with Corona Enterprise, Carver noted that the platform allowed him to use native code to interface with Google's Fused Location Provider. This allows the app to accurately and quickly retrieve a user's location even when GPS is not available.
To gear up for launch, Ruffl rounded up $1.6M in funding from industry veterans including David Pritchard, the previous CEO of OpenTable UK, Karen Hanton, founder and previous CEO of toptable, and Mark Ferguson, the son of Sir Alex Ferguson.
The Ruffl team is hard at work adding more restaurants to the growing list of options. If you're a hungry Londoner, head to the App Store and check out Ruffl for a refreshing, convenient, and spontaneous dining experience.