27 April 2017
Amit's game programming resources
Games are fun and challenging to make. They can range from the complex to the simple. They can span virtually any genre or type of gameplay.
If you're just starting out, where can you turn to for information on various concepts? One place is the Corona community forums where our developers cover a wide range of experience and skill sets. Usually one of them can point you in the right direction.
You can also try to search for answers online, but you may not know the best search terms to find what you're looking for. Wouldn't it be great if someone did all of the search work for you? Meet Amit Patel. He has a passion for all things related to computer gaming and he has pulled together some great resources around the math/science of games at his site Red Blob Games. The site covers such topics as pathfinding with A*, procedural generation, hex maps, graph theory, and more.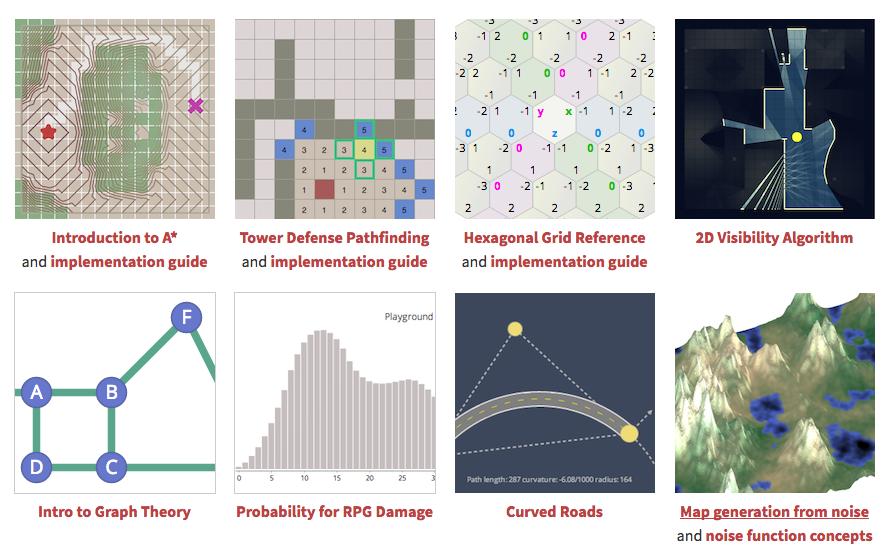 In addition, Amit has curated a huge list of articles which are specific to game making since 1990. This list of articles can be found at his Stanford University site. While most of the code in these links will be in languages other than Lua, they should be easily convertible to Lua, or they may inspire you to search for existing Lua solutions.
These various topics might just be the inspiration you need for your next big game!