04 August 2014
Corona Geek #101 – Multi-player Flappy Bird, Coronium Updates, and Community Questions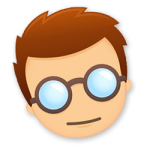 During this week's Corona Geek Hangout we talked about multi-player Flappy Bird, new and upcoming updates to Coronium, 2D animation using Spine, Apple's new $100 million dollar CDN, and we answered some community questions.
The Corona Staff Panel Hangout has been rescheduled for next Monday, August 11th, so that means you have another week to submit your questions. Questions can be serious or silly.
Thank you to everyone who has supported the Corona Geek hangouts over the past two years. You are all super heroes!
Also mentioned
Blog Posts
Books
Plugins
Projects
Software
Thank you for listening to and following Corona Geek: