06 October 2014
Corona Geek #110 – Coronium Game Server, Windows Phone Apps, and Swiping Objects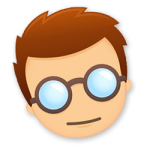 During this week's Corona Geek Hangout, Corona Ambassador and Coronium developer, Chris Byerly walked us through a rock paper scissors demo game that shows off the new features of Coronium GS 1.0. We explored two new Windows Phone games that Tapps Games made with Corona SDK and we stepped through Corona code for swiping objects to fixed points on the screen.
Compete In The "Geek Games"
Do you have mad gaming skills? Well put those skills to go use. Starting today you can post your 2048 Hex high score to the Corona Geek Facebook wall for a chance to win a $50 gift card to a retailer of your choice! Multiple entries are allowed. Post each time you get a new high score. A winner will be announced on November 3rd. We'll remind you throughout the month. Good luck!
Replay Last Week's Show
Apps
Software
Thank you for listening to and following Corona Geek: