13 October 2014
Corona Geek #111 – Texture Memory Management and Ultimate Config.lua Revisited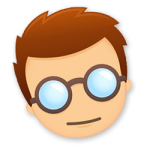 During this week's Corona Geek Hangout, Corona Ambassador Ed Maurina shared texture memory management tips for freeing up texture memory when you have to display and retain many hundreds to thousands of images on and off-screen. Also Corona Ambassador Sergey Lerg shared his config.lua solution for scaling content to fit the most common screen sizes, including iPhone 6 and 6 Plus.
Compete In The "Geek Games"
Remember to put your gaming skills to go use. Post your 2048 Hex high score to the Corona Geek Facebook wall for a chance to win a $50 gift card to a retailer of your choice! Multiple entries are allowed. Post each time you get a new high score. A winner will be announced on November 3rd. We'll remind you throughout the month. Good luck!
Replay Last Week's Show
Resources
Thank you for listening to and following Corona Geek: