03 November 2014
Corona Geek #114 – Animated Counters and Adaptive Content Scaling.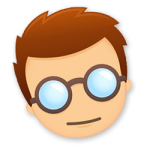 During this week's Corona Geek Hangout we walked through code for creating animated counters and we explored the concepts around Simple Content Scaling versus Corona's new Adaptive Content Scaling that was introduced in daily build 2460.
Geek Game Winner Circle
Congratulations to Kerem San, winner of this month's Geek Games contest. Kerem posted his 2048 Hex high score on the Corona Geek Facebook page and won a $50 gift card to the retailer of his choice.
Replay Last Week's Show
Apps
Resources
Blog Posts
Thank you for listening to and following Corona Geek: