10 November 2014
Corona Geek #115 – App Marketing in China and Spawning Random Enemies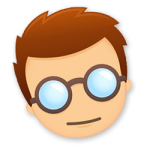 During this week's Corona Geek Hangout we discussed selling apps in China and why you might consider attracting downloads in one country over another. We looked at how to randomly spawn enemies in a game and how to get your apps labeled as "Optimized" for iPhone 6 and 6 Plus in the Apple App Store.
November's Corona Geek Game
Congratulations to Kerem San, winner of last month's Corona Geek Games contest. Kerem posted his 2048 Hex high score on the Corona Geek Facebook page and won a $50 gift card to the retailer of his choice.
This month we are playing Doctor Spin by Code Delivery Boy. If you would like to play along and have a chance to win a gift card, download Doctor Spin and share a screenshot of your high score on the Corona Geek Facebook page. The winner will be announced on December 1st.
Replay Last Week's Show
Resources
Blog Posts
Thank you for listening to and following Corona Geek: