01 December 2014
Corona Geek #118 – Shuffling Lua Table Items, Widget Themes, and Variable Function Arguments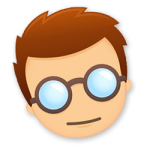 During this week's Corona Geek Hangout we had fun shuffling items in LUA tables. We looked at prebuilt widget themes that dress up your apps, and we explored using variable arguments with functions.
Congratulations to Ray Delia from S. K. Studios for winning this months Corona Geek Games challenge
Ray scored 32,099 zeta playing Doctor Spin. He posted his high score to the Corona Geek Facebook wall and earned himself a $50 gift card to the retailer of his choice.
Replay Last Week's Show
Resources
Blog Posts
Thank you for watching, listening, and following Corona Geek: