11 May 2015
Corona Geek #141 – Creating and Matching Puzzle Pieces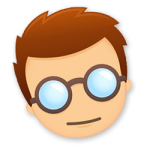 During last week's Hangout we finished up our memory matching game series by adding game logic to keep track of which cards have matching images and which don't.
This week we examined the core mechanics for creating a puzzle game. We focused in on the parts that might leave you wondering, "How do they do that?" We covered how to create puzzle pieces and tell when they are arranged correctly. Download the code to see how it was coded.
Let's Play Boom Dot for May!
For May we're playing Boom Dot for a chance to win a $50 gift card. To participate, share a screenshot / picture of your high score on the Corona Geek Facebook page before the June 1st Hangout.
Boom Dot is available in the Apple Store, Google Play Store, and Amazon App Store. Download it and start playing. Good luck!
Replay Last Week's Show
Learning Resources
Other Resources
Thank you for watching, listening, and following Corona Geek: