18 May 2015
Corona Geek #142 – Ichi Game Mechanics, Bumpers, and One Touch Input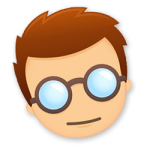 During last week's Hangout we looked at how to create and match puzzle pieces. If you've ever asked yourself, "How do you do that?" this will help answer your questions. There's also some bonus bits about snapping objects to corners.
This week we explored the core mechanics for creating an Ichi game. We covered the creation of bumpers, bumper turning, one-touch input, and creating goal objects/sensors. Download the code to see how everything works.
Let's Play Boom Dot for May!
For May we're playing Boom Dot for a chance to win a $50 gift card. To participate, share a screenshot / picture of your high score on the Corona Geek Facebook page before the June 1st Hangout.
Boom Dot is available in the Apple Store, Google Play Store, and Amazon App Store. Download it and start playing. Good luck!
Replay Last Week's Show
Learning Resources
Apps
Thank you for watching, listening, and following Corona Geek: