28 December 2015
Corona Geek #174 – Creating A Twin Stick Shooter Game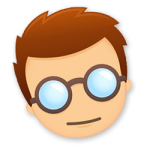 On today's Corona Geek Hangout we started a new game development series on creating a twin stick shooter game modeled after Geometry Wars. Ed Maurina walked us through an overview of the game's design and the key game mechanics we will replicate.
Specifically, we talked about adding weapons like cannons and mines, implementing parallax camera effects, creating radial explosions, caching objects and calculations as optimizations and remapping inputs to allow for game play via touch as well as game controllers.
Get a head start on development. Download the source code to get a taste of the game we'll be building.
Show Notes:
Thank you for watching, listening, and following Corona Geek: