08 February 2016
Corona Geek #179 – The President Wants Students To Learn Computer Science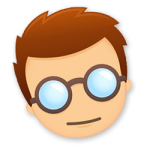 On today's Corona Geek Hangout we talked about President Obama's desire to empower all American students from kindergarten through high school to learn computer science.
We also discussed a new tool Roaming Gamer's Ed Maurina is creating to automatically generate common types of starter game templates. Signup to be an alpha / beta tester for his project.
And, we continued development of our twin stick shooter game with a look at controlling the firing pattern of a player's weapons. Download the related twin stick shooter project code and make it your own.
Pro Tip: Search for the text "HANGOUT 179" in the project to follow along with today's Hangout discussion or jump ahead to next week's talk on creating mines by searching the project for "purgeEnemies".
Show Notes:
Panel Guests:
Promote Your Apps:
Let's Meet Face-to-Face:
Thank you for watching, listening, and following Corona Geek: