21 July 2014
Corona Geek #99 – Discussing COPPA Compliance with AgeCheq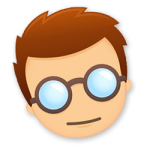 During this week's Corona Geek Hangout, we talked about COPPA compliance with AgeCheq Director of Game Developer Relations, Tyler Smith. Driving the conversation is the FTC's recent decision to file lawsuit against Amazon for In-App purchases made by children. AgeCheq makes a simple SDK for Corona so indie developers can create games for kids without having to worry about the headache of creating their own COPPA compliance ecosystem.
Wow, 100 Hangouts!
Next week we'll be hosting the 100th Corona Geek Hangout as usual. However, to celebrate the recording of 100 great shows, we'll be hosting a special 101 Hangout on August 4th where Corona Labs staff members will be answering as many of your questions as possible during the 1 hour hangout. If you want to throw your questions into the mix, you can submit questions for the next two weeks. A prize will go to the best question, which will be selected by the regular Hangout panel.
Enter for a chance to win. Submit a question now.
Also mentioned
Apps
Blog Posts
Books
Plugins
Thank you for listening to and following Corona Geek: