08 April 2013
Corona Geek #34 – Hanging out with Climate Clock's Ben Wong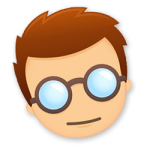 This week, we hung out with Climate Clock's, Ben Wong. Climate Clock is a beautifully designed iOS weather app that puts the temperature on your home screen. Ben describes himself as a designer who is interested in app development. He has a background in designing websites and used the creation of Climate Clock to expand his skills into app development. Climate Clock was built in 8 weeks while Ben developed his own back end web server, taught himself Lua, and Corona SDK. Climate Clock uses a third party API to provide weather information. The app is very elegant in it's design and has been written about by Lifehacker, CNET, and TUAW. Climate Clock soared to the #1 weather app spot in the App Store, in a dozen countries, in March of this year.
Also joining us on the developer panel were Dr. Brian Burton, Dean Murphy, Ed Maurina, and Matthew Chapman.
Be sure to watch/listen to the full hangout for more information and check out Climate Clock.
---
Corona Labs T-Shirt Winner
This week's t-shirt winner was Justin Giles. Congrats Justin! For your chance to win, follow Corona Geek on Twitter and Facebook, and complete the Corona Geek giveaway form.
Thank you for watching, we'll see you on next week's Corona Geek hangout!
Listen and Rate!