29 April 2013
Corona Geek #37 – GIGJam, 7 Games In 7 Days, and Corona SDK Analytics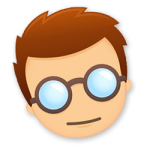 This week we hung out with Brent Sorrentino, Dean Murphy, Ed Maurina, Gerald Bailey, Graham Ranson, Jay Davis, J. A. Whye, and Matthew Chapman to discuss:
7 Games In 7 Days
In preparation for this weekend's GIGJam, Ed Maurina at Roaming Gamer took up the challenge to create 7 games in 7 days. As of today's hangout, Ed had completed 6 of the 7 games and has packaged them into one app that will be in the Google Play and Apple App Store soon. Here's a look at the games and the app.

Check out Ed'd game templates to get a jump start on your next game.
Corona Labs T-Shirt Winner
Congratulations to Hector Sanchez for winning this week's Corona Labs' t-shirt. For your chance to win, follow Corona Geek on Twitter and Facebook, and complete the Corona Geek giveaway form.
Thank you for watching, we'll see you on next week's Corona Geek hangout!
Remember To Subscribe