20 May 2013
Corona Geek #40 – Memory Management, Google IO, and Dilbert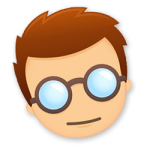 This week we hung out with Ed Maurina, Gerald Bailey, Jesse Warden, Matthew Chapman, and Richard Harris to discuss memory management in Corona SDK. Ed did an excellent job of explaining the sample app he created after one of our previous Hangouts where we discussed Storyboard. His app demonstrates how memory is affected when objects are set to nil at various stages of development. Ed agreed to post his code on GitHub, so we'll post a link to his code once that is available. We also talked about the announcements at Google IO, the ongoing Dilbert contest, and COPPA Privacy Policies.
Corona Labs T-Shirt Winner
Congratulations to Theo Rushin, Jr. for winning this week's Corona Labs' t-shirt. For your chance to win, follow Corona Geek on Twitter and Facebook, and complete the Corona Geek giveaway form.
Thank you for watching, we'll see you on next week's Corona Geek hangout!
Remember To Subscribe