17 June 2013
Corona Geek #43 – Challenging Gender Stereotypes in Gaming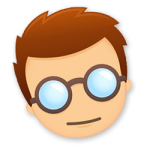 This week we hung out with Kimberly Voll, Brian Burton, Ed Maurina, Gerald Bailey, Mark Eberhardt, Matthew Chapman, Rob Englebright, Jesse Warden, and Eric Kinkead to discuss Gender Stereotypes in Gaming. Kimberly is organizing a hackathon July 12-14th at the Centre for Digital Media in Vancouver, BC. The goal of the event is to broaden perspectives about the role of females characters in games and to bring awareness to the issue. If you are interested in participating or sponsoring the event, contact Kimberly for details.
Also, be sure to download Roaming Gamer's Super Meter to get a visual snap shot of what's going on with your memory while your app is running. You can also participate in the benchmark experiment by reading up on the details in the forums.
Corona Labs T-Shirt Winner
Congratulations to Alex Wagner for winning this week's Corona Labs' t-shirt. For your chance to win, follow Corona Geek on Twitter and Facebook, and complete the Corona Geek giveaway form.
Thank you for watching, we'll see you on next week's Corona Geek hangout!
Remember To Subscribe