28 April 2014
Corona Geek #87 – PreApps 2.0 and Coronium Cloud Beta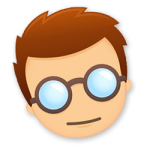 During this week's Corona Geek Hangout we talked with PreApps CEO, Sean Casto about app marketing using the new features of PreApps 2.0. We also talked with Coronium Cloud Developer, Chris Byerly about deploying instances of Coronium application stack on cloud platforms like Digital Ocean and Amazon Web Services. If you want to Enhance your apps and games with Server-Side Lua, PHP, MySQL or MongoDB, be sure to watch Chris' Coronium code demo.
Also mentioned
Promote Using PreApps and Save 50%
Use the promo code "corona1" at checkout to save 50% off all PreApps Featured options ($50 Value)!
Thank you for listening to and following Corona Geek: