26 August 2015
Hangout Highlights – 3D Printing Game Pieces, Player Air Control, and Key Inputs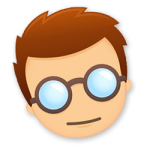 Last week on Corona Geek Hangout 155, we talked with BoardCraft CEO, Todd Porter about printing 3D game pieces to add dimension to games. We discussed the 3D printing game market and how game developers can use physical assets to add value to their digital properties.
We also continued our "Using Gravity In Games Series". Ed Maurina showed us how to add air control to our game character to keep them from jumping outside the playable area of our game. Ed also showed us how to add key inputs to our game to make play testing easier in Corona Simulator. Download the project source code to follow along with the conversation.
If you missed the Hangout, here are clips to help you catch up. Watch the entire conversation, or just the parts that interest you most.
Part 1 – 3D Printed Games Using BoardCraft
Part 2 – 3D Printing Game Market
Part 3 – Kickstarter Insights
Part 4 – Gravity In Games Rcap
Part 5 – Adding Assets to Layers
Part 6 – Adding Key Inputs
Part 7 – Player Air Control
Part 8 – Adding a Player Foot
Part 9 – Wrap Up
Also, be sure to catch this week's Hangout where we talked about adding a level loader to our "Using Gravity In Games" project.
Thank you for watching, listening, and following Corona Geek: