23 December 2015
Hangout Highlights – Adding Power-ups To Desktop Games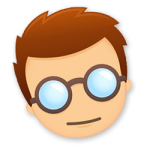 Last week on Corona Geek Hangout 172, we talked about adding traps and pickups to our top down shooter game to help us battle the inbound zombie horde. We also added sounds, heads up display elements, and randomly generated bounding forest objects around the perimeter of our world.
If you missed the Hangout, here are clips to help you catch up. Watch the entire conversation, or just the parts that interest you most.
Part 1 – Patreon Supported Books
Part 2 – Adding Sound Effects
Part 3 – Adding Boundary Images
Part 4 – Overcoming Asset Naming Issues
Part 5 – Handling Collision Calculations
Part 6 – Adding HUDs and Drops
Part 7 – Adding Traps
Also, be sure to catch this week's Hangout on adding game controller support to a desktop game.
Thank you for watching, listening, and following Corona Geek: