20 May 2015
Hangout Highlights – Creating and Matching Puzzle Game Pieces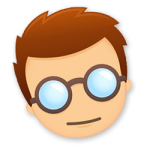 Last week on Corona Geek Hangout 141, we examined the core mechanics behind creating and matching puzzle game pieces. We even looked at how to snap objects to the corners of the puzzle board. Download the code to see how everything was coded.
Here are clips from Hangout #141. Watch the entire Hangout, or just the pieces that interest you.
Part 1 – Community Announcements
Part 2 – Corona Geek Games Tips
Part 3 – Corona SDK on Udemy
Part 4 – Blog Posts and Fuse Powered Podcast
Part 5 – A Look at Super Starter Kit
Part 6 – Creating Puzzle Pieces
Part 7 – Matching Puzzle Pieces
While you're at it, be sure to watch Hangout #142 where we looked at the core mechanics of an Ichi game.
Thank you for watching, listening, and following Corona Geek: