06 January 2016
Hangout Highlights – Geometry Wars Twin Stick Shooter Game Overview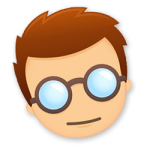 Last week on Corona Geek Hangout 174, we started a new game development series on creating a twin stick shooter game modeled after Geometry Wars. We stepped through an overview of the game's design and the key game mechanics we will replicate during the development of our own twin stick shooter.
If you missed the Hangout, here are clips to help you catch up. Watch the entire conversation, or just the parts that interest you most.
Part 1 – Community Announcements
Part 2 – Geometry Wars Retro Evolved Overview
Part 3 – Enemy Types
Part 4 – Obstacles
Part 5 – Optimizations and Extras
Part 6 – Performance Tricks
Part 7 – Twin Stick Shooter Sample Project Demo
Be sure to watch next week's Hangout on Creating Twin Stick Shooter Games, Part 1. In the meantime, download source code for the sample project.
Thank you for watching, listening, and following Corona Geek: