27 May 2015
Hangout Highlights – Ichi Game Mechanics and Handling Physics Engine Nuances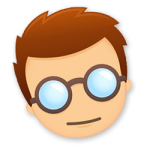 Last week on Corona Geek Hangout 142, we examined the core mechanics behind creating an Ichi game. We looked at how create and align bumpers, and we talked about some nuances of working with Corona's built-in physics engine. We even looked a how to add a level editor to the game. Download the code to see how everything was coded.
Here are clips from Hangout #142. Watch the entire Hangout, or just the pieces that interest you.
Part 1 – Community Announcements
Part 2 – Windows Desktop Support Demo
Part 3 – Ichi Game Mechanics Overview
Part 4 – Using Hybrid Mode
Part 5 – Using Sensors for Collision Detection
Part 6 – Built-in Level Editor
While you're at it, be sure to watch Hangout #143 where we talked with CBEffects' author Caleb Place about his popular particle effects library.
Thank you for watching, listening, and following Corona Geek: