16 December 2015
Hangout Highlights – Level Balancing, Enemy Types and Tiled Backgrounds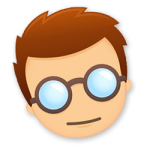 Last week on Corona Geek Hangout 171, we talked about adding tiled terrain and random enemy types to our top down desktop shooter game. We learned how to make some zombies smarter than others, and we looked at how to randomize enemy distribution across levels to ensure we don't overwhelm the player too early in the game.
If you missed the Hangout, here are clips to help you catch up. Watch the entire conversation, or just the parts that interest you most.
Part 1 – Community Announcements
Part 2 – Mulitple Enemy Types
Part 3 – Tile Layout Patterns
Part 4 – Random Tiling Placement
Part 5 – Drawing Tiled Backgrounds
Part 6 – Gem Types
Part 7 – Wrap Up
Also, be sure to catch this week's Hangout on dropping pick-ups and traps to battle a zombie horde.
Thank you for watching, listening, and following Corona Geek: