19 August 2015
Hangout Highlights – Using Gravity In Games and Creating 2D Shadow Effects Using Custom Shaders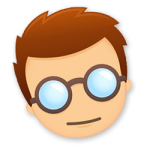 Last week on Corona Geek Hangout 154, Steven Johnson from Xibalba Studios shared his code for creating a custom 2D shadows shader example and Roaming Gamer's, Ed Maurina showed us how to simulate and use gravity in a game similar to They Need To Be Fed 3. Download the project source code to follow along with the conversation.
If you missed the Hangout, here are clips to help you catch up. Watch the entire conversation, or just the parts that interest you most.
Part 1 – 2D Shadows Example Overview
Part 2 – 2D Shadows Example Code
Part 3 – They Need To Be Fed 3 Game Overive
Part 4 – Breaking Down The Game Mechanics
Part 5 – Player Gravity Overview
Part 6 – Calculating Gravity
Part 7 – Adjusting Magnitude
Part 8 – Adjusting Block Size
Also, be sure to catch this week's Hangout where we talked about 3D printing game pieces and using gravity in games – part 2.
Thank you for watching, listening, and following Corona Geek: