09 December 2015
Hangout Highlights – Zombie Killing Vector Math – Part 2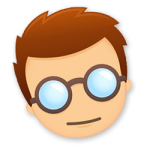 Last week on Corona Geek Hangout 170, we talked about Perk acquiring Corona Labs and we continued our desktop game development series with a follow up discussion to last week's exploration of vector math calculations for firing arrows at zombies.
If you missed the Hangout, here are clips to help you catch up. Watch the entire conversation, or just the parts that interest you most.
Part 1 – Community Announcements
Part 2 – Benefits of Tile Editors
Part 3 – Adding Debug to Vector Code
Part 4 – Physics Detection vs Response
Part 5 – Detective Physics Collisions
Part 6 – removeSelf vs display.remove
Part 7 – Delayed Self Destruct
Also, be sure to catch this week's Hangout on adding tiled terrain and random enemy types.
Thank you for watching, listening, and following Corona Geek: