05 June 2013
Staff Conversation #6: Google Play Game Services
Note: Graphics 2.0 is now in public beta for all Corona SDK Pro and Enterprise subscribers. Please see Walter's recent blog piece on the news.
---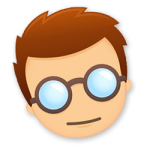 During this week's Staff Conversations Hangout, we talked with Corona Labs' Core Engineer, Danny Chan, about Corona SDK support for Google Play Game Services. Danny gave some excellent insights into how the gameNetwork API makes support for Google Play Game Services and iOS Game Center seamless.
We hope you enjoy the new segment. If you have topic suggestions for upcoming Staff Conversations, be sure to leave them in the Corona Geek forum.
Thanks for watching!
Subscribe