09 November 2016
Developing engaging word puzzle games with Steve Bullock
In this special interview we talk with Steve Bullock from Adveractive about the inspiration, development, and release of Word Roundup Stampede.
Steve has been developing word games for over 20 years and he now develops games with nationally syndicated puzzle creator David L. Hoyt. As the world's most syndicated daily game creator, David's puzzle games and brain teasers appear in USA Today's Up & Down Words, Jumble Crosswords, and TV Jumble.
Together, Steve and David have published Just 2 Words, Just Jumble, Word Winder, and Just 2 Fun, all using Corona.
In this interview, Steve shares some great insights into what it takes to create engaging puzzle games. Follow Word Roundup Stampeded on Facebook for news and release updates.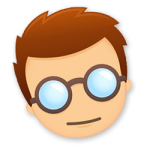 Promote Your Apps:
Thank you for watching, listening, and following Corona Geek: