20 October 2014
Corona Geek #112 – Windows Phone 8 Development and Dynamic Masks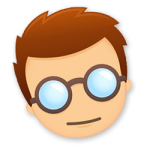 Join this week's Corona Geek Hangout where we take a first look at creating apps and games for Windows Phone 8 using CoronaCards. We saw how to set up a basic Corona project in Visual Studio, and how to build for both device and emulator.
Also, Corona Ambassador Sergey Lerg shared a solution he developed for creating dynamic masks using some lightweight code and some heavyweight brain power.
Compete In The "Geek Games"
Remember to put your gaming skills to go use. Post your 2048 Hex high score to the Corona Geek Facebook wall for a chance to win a $50 gift card to a retailer of your choice! Multiple entries are allowed. Post each time you get a new high score. A winner will be announced on November 3rd. We'll remind you throughout the month. Good luck!
Replay Last Week's Show
Apps
Resources
Other
Thank you for listening to and following Corona Geek: