08 December 2014
Corona Geek #119 – Rotating Around A Center Point Using Transitions and Using Coronium Sockets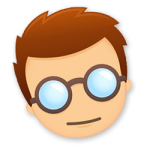 During this week's Corona Geek Hangout, Corona Ambassador, Ed Maurina walked us through a bit of vector math to answer a question from the forums about rotating an object around a center point using transition.to. Also, Coronium Developer, Chris Byerly walked us through a demo of Coronium Sockets, which gives you the realtime power of Coronium GS without the game layer.
Whether you want to write Lua code on a mobile device or on a server, Coronium has you covered with Coronium Cloud, Coronium GS, and now Coronium Sockets. Also, look for Coronium PI coming soon.
Congratulations to Ray Delia from S. K. Studios for winning this months Corona Geek Games challenge
Ray scored 32,099 zeta playing Doctor Spin. He posted his high score to the Corona Geek Facebook wall and earned himself a $50 gift card to the retailer of his choice.
December Geek Games
For December, we are playing City Birds on iOS and Vritra on both iOS and Android.  Give them both a try, then share screenshots of your high scores to the Corona Geek Facebook wall for a chance to win one of two $50 gift cards! On December 30th we'll announce winners of this month's challenge.
Replay Last Week's Show
Resources
Games
Thank you for watching, listening, and following Corona Geek: